BECAUSE OF EVA: A Jewish Genealogical Journey
BECAUSE OF EVA: A Jewish Genealogical Journey wins Best Book Award 2017 for Memoir/Autobiography from American Society of Journalists & Authors.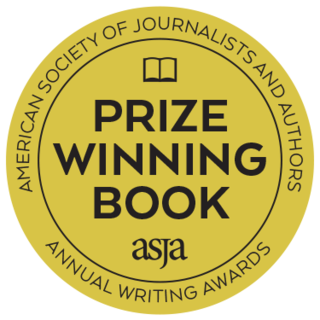 Susan J. Gordon writes personal essays and articles about marriage and family life; the Holocaust and genealogy; parenting, seasonal and national holidays; and travel. Her new memoir, BECAUSE OF EVA: A Jewish Genealogical Journey, was published by Syracuse University Press in April, 2016. It's about Susan's Jewish journey through her own personal heart of darkness, and tells how what began as a seemingly simple search for the woman who buried Susan's grandfather inspired her to track down family members, and fly to Budapest and Ukraine to see where relatives lived and died before and during World War II, and in the Holocaust.
www.becauseofeva.com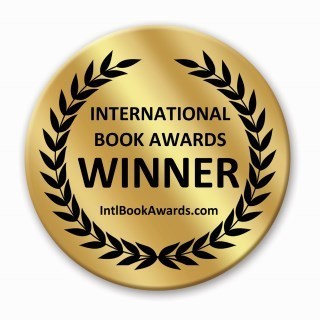 Here's how it begins -

"Sometimes, when I was very young, I saw the people with blue numbers on their arms in neighborhood stores or walking down the street carrying bundles. But mainly, I remember seeing them on the New York City subways in the late 1940's, especially on sultry days when hot air blasted in through open windows as the trains roared down dark tunnels, and ceiling fans whirred above us but brought little relief from the sweltering heat...." (c) Susan J. Gordon 2015

BECAUSE OF EVA combines World War II and Holocaust history with genealogical research following two generations of divorce and separations, which caused the breakdown of family ties.

BECAUSE OF EVA was inspired by huge and painful gaps in Susan's Jewish family's history. Two questions loomed ever since she was a child: (1) What happened to her maternal grandfather, who her grandmother left in 1938? (2) Was it true that "no one in our family was lost in the Holocaust because we were all safely here, in America" or was it a myth, wishful thinking, or simply a lie?

Here's what Arthur Kurzweil, well-known genealogist and author of From Generation to Generation and other books about Jewish genealogy and history, says about BECAUSE OF EVA:

"Most family histories are treasures for those who find their ancestors.... But... every once in a while, another sort of book emerges... a book that is both the story of one family and Every Family; a book that is written with artistry and with the talents of a gifted storyteller; a book that is truly a reflection of the unfolding of Jewish experience, of human experience. In BECAUSE OF EVA, all is seen though the eyes and experience of one driven writer and researcher -- Susan J. Gordon -- who understands the profound secrets of family history research and who is able to show that genealogy is not merely names and dates ... but is the foundation of history and human experience itself.

"BECAUSE OF EVA is a profoundly moving story. And it is also a story within a story. And even a story within a story within a story. But Gordon knows that this is the nature of life itself, and she captures it with her superb prose. She also knows how to use language to approach the indescribable, and the window she offers her readers is very real, often painful, and also amazingly generous.... This is a book of inspiration, and deep emotional knowing. It is a Jewish celebration and a universally human book."

Susan's work has appeared in many nationally known magazines and newspapers, and has been reprinted in DOROT, Gesher Galicia and other genealogy journals, Reader's Digest, The Quiet Center (Hearst), Sharing the Journey: Women Reflecting on Life's Passages (Sterling), and Chicken Soup for the Soul books.

Susan has a B.A. in American Studies from Queens College (CUNY), and an M.A. in American Studies from New York University. She is a member of the Authors Guild, the American Society of Journalists & Authors, and the American Jewish Press Association. Susan also lectures on writing essays that sell.