WEDDING DAYS: When and How Great Marriages Began
From Pocahontas to Priscilla Presley, Annie Oakley to Yoko Ono, Grace Kelly to Coretta Scott King, no woman ever forgets her wedding day.

In 366 stories, WEDDING DAYS reveals surprising, humorous, passionate and romantic details about how extraordinary couples met, wooed, and wed. Whether an illicit elopement or state occasion, these weddings of celebrities and statesmen, artists and abolitionists, royalty and rebels all share a sense of joy and promise ... as well as the occasional jitters.

Find out what John Lennon and Yoko Ono wore (March 20); what Elvis sang as he carried Priscilla across the threshold (May 1); why Napoleon and Josephine shared their wedding night with her nasty pug dog (March 9); why Thomas Edison proposed in Morse Code (Feb 24); and which woman inspired the Taj Mahal? (March 27.)

After Susan talked about great marriages in history and WEDDING DAYS on national TV shows, many viewers contacted her, and interest in WEDDING DAYS soared online and off!

As the Writer-in-Residence for Victoria magazine, Susan wrote about the challenges and joy of writing WEDDING DAYS. She wrote about the 2011 wedding of Prince William & Kate Middleton in a personal essay for LA TIMES and other media, shortly before their April 29th royal wedding.

Susan continues to speak about romance and great marriages to business groups, women's clubs, bridal show groups, and libraries across the United States.
What's your wedding day? Read all about it in WEDDING DAYS!
BECAUSE OF EVA: A Jewish Genealogical Journey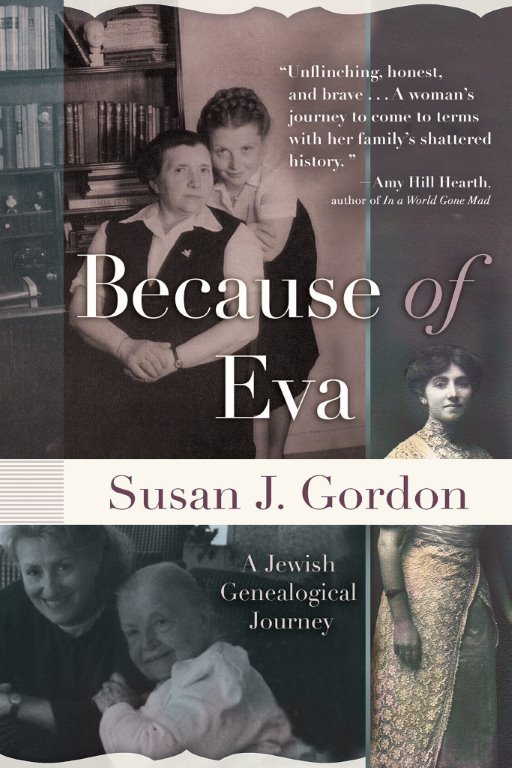 Susan's memoir, BECAUSE OF EVA: A Jewish Genealogical Journey, was published by Syracuse University Press in April, 2016. It's about Susan's Jewish journey through her own personal heart of darkness, and tells how what began as a seemingly simple search for the woman who buried Susan's grandfather inspired her to track down family members, and fly to Budapest and Ukraine to see where relatives lived and died before and during World War II, and in the Holocaust.
www.becauseofeva.com
COUNTING HEADS: The Collected Works of Susan J. Gordon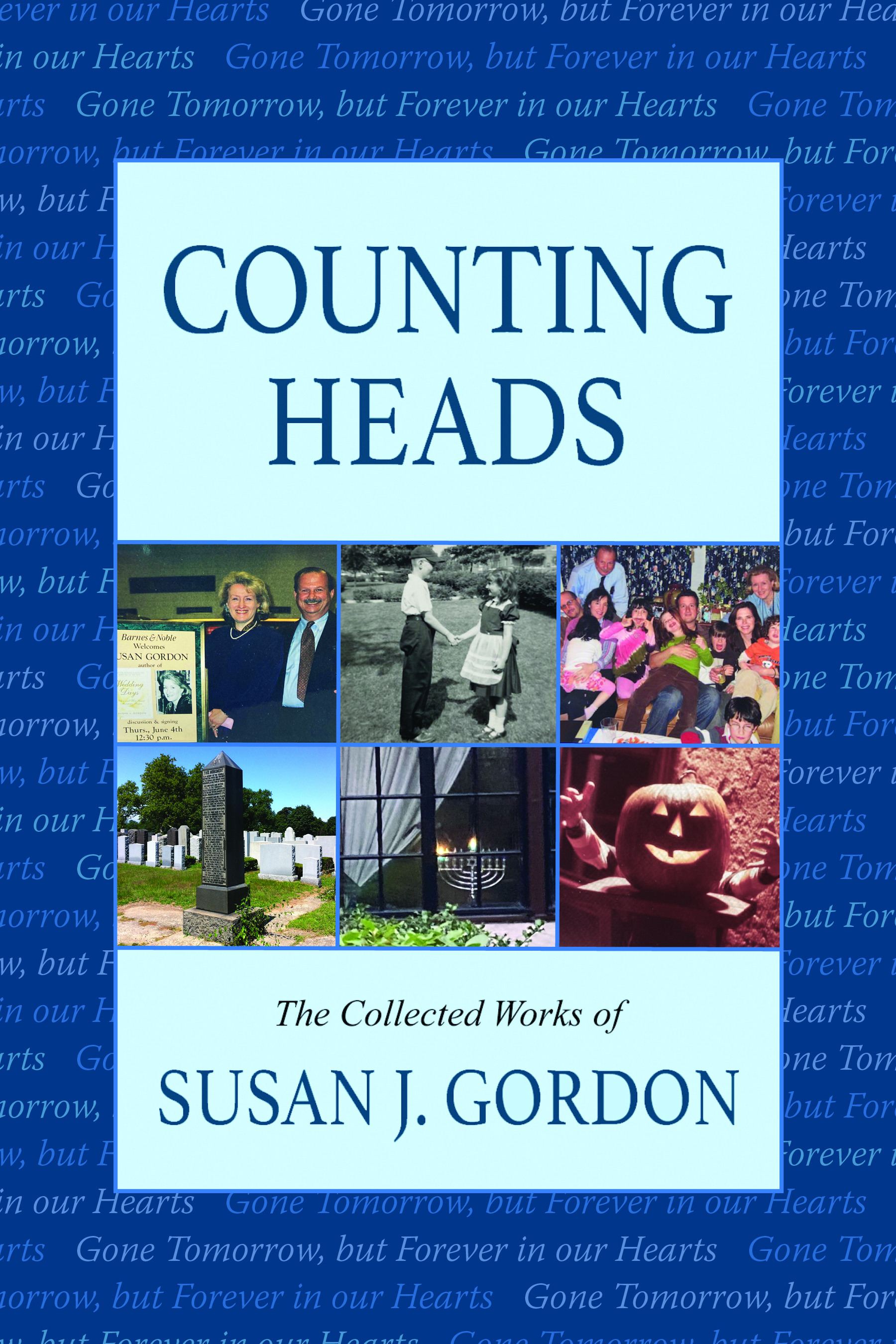 The best of Gordon's published work! Here are 75 personal essays, humor pieces, stories and articles about marriage, parenting, genealogy, the Holocaust, seasonal & national holidays, first published in major magazines and newspapers - and now in one great collection.
"Inspired by treasured family memories and musings, Susan's work strikes a chord of connections in the hearts of her many readers."
-- Anne Garry, former Managing Editor of Victoria.
Altogether, this collection is the story of a family in the late 20th century. Topics range from serious ones such as stepfathers (maligned, too often, and not cheered enough), unending anti-Semitism, and remembering (and giving thanks for) the restorative value of ordinary days... to humorous ones including those about car pooling, packing the summer-camp trunk, and scraping wax off a Chanukah menorah.
"Childhood is as fleeting as falling leaves," says Gordon, "and home is where we can find our way in the dark. There are no secrets in families - just things no one wants to talk about. The past is always present, I believe, whether or not we are conscious of it."
Motivated by the breakdown of family ties due to divorces, separations, immigrations and World War II, Gordon writes about finding an elderly second cousin and listening to her stories about war-time life and death in Budapest, Hungary.
"Gordon's research on the historical context of relatives' lives, and her explorations of family secrets and myths are models for the genealogical community."
-- Renee Steinig, genealogist.